Prague Classic 2018
🇨🇿 ČESKY 🇨🇿
---
Inaugural WCT PRAGUE CLASSIC will be held on November 1st – 4th, 2018 in the beautiful and historic Capital of the Czech Republic
Facebook: https://www.facebook.com/pragueclassiccurling/
Email: pragueclassic@curling.cz
---
Teams
Practice
Draw
Rules

---
---
Teams
Pool A
Pool B
Pool C
Pool D
RUS
Doronin
ENG
Reed
CZE
Vedral
AUT
Wunderer
SLO
Žagar
EST
Lill
FIN

Mäkelä

ITA
Rizzoli
HUN
Kiss
RUS
Vaškov
POL
Jasiecki
BEL
Verreycken
CZE
Šik
CZE
Tabery
TUR

Çakır

CZE
Klíma
CZE
Kubeška
SWE
Bryce
CZE
Bukovský
POL
Dzikowski
---
Practice
Thursday
Nov 1st

sheet A

sheet B

sheet C

sheet D

11.00 – 12. 00

Bryce

Doronin

Kubeška

Žagar

12.00 – 13.00

Çakır

Šik

Lill

Vaškov

13.00 – 14.00

Mäkelä

Vedral

Bukovský

Rizzolli

14.00 – 15.00

Kiss

Klíma

Verrecken

Jasiecki
---
Draw
Games in bold will be broadcasted by Czech Television / WCF (geographic restrictions may apply)
sheet A

sheet B

sheet C

sheet D

Thu
Nov 1st

11.00 – 15.00

practice

ice preparation

17.00 – 19.00

Doronin
Žagar
Kiss
Šik
Reed
Lill
Vaškov
Tabery

19.30 – 21.30

Vedral


Mäkelä

Jasiecki


Çakır

Wunderer
Rizzolli
Dzikowski
Verreycken

Fri
Nov 2nd

8.45 – 10.45

Vaškov
Lill
Bryce
Reed
Kubeška
Doronin
Kiss
Žagar

11.30 – 13.30

Klíma
Wunderer
Verreycken
Rizzolli
Mäkelä
Jasiecki

Bukovský
Vedral

ice preparation

14.15 – 16.15

Šik
Doronin
Žagar
Kubeška
Tabery
Reed
Lill
Bryce

16.45 – 18.45

Rizzolli
Dzikowski
Mäkelä
Bukovský

Çakır
Vedral
Verreycken
Klíma

ice preparation

19.30 – 21.30

Tabery
Bryce
Doronin
Kiss
Šik
Kubeška
Reed
Vaškov

Sat
Nov 3rd

9.00 – 11.00

Jasiecki


Vedral
Klíma
Dzikowski
Verreycken
Wunderer
Çakır
Bukovský

11.30 – 13.30

Žagar
Šik
Lill
Tabery
Bryce
Vaškov
Kubeška
Kiss

ice preparation

14.30 – 16.30

Rizzolli
Klíma
Çakır
Mäkelä

Jasiecki
Bukovský
Dzikowski
Wunderer

ice preparation

19.00 – 21.00

QF
QF
QF
QG

Sun
Nov 4th

9.30 – 11.30

SF
SF

ice preparation

14.00 – 16.00

Gold Game
Bronze Game
---
Rules
General
The Prague Classic 2018 will be played in four pools of 5 teams. All games will be 8 ends. All games will be played with Time Clocks
Unless stated otherwise WCF rules will apply including the 5 Rock Rule.
Czech Sport TV will be broadcasting the Playoffs and selected Round Robin Games.
Stone Colour, Pre Game Practice, Hammer, DSC
The team listed on the top of the scoreboard will play the Red stones.
For each teams first game in the Round Robin there will be a 5 minute practice. A coin toss will decide which team practices first if both teams are playing their first game. At the conclusion of the practice the team will play ONE stone toward the Home End to decide Hammer. Optional rotation.
At the conclusion of the first game and all subsequent Round Robin games the teams will play one LSD stone (rotation optional) toward the Home End. This stone will be measured and determine Hammer in the following Round Robin game and also count toward your overall competition DSC result.
Round Robin
There will be no Time Outs in the Round Robin stages
If a Round Robin game is tied at the conclusion of the 8th end then one Extra end will be played. If the team with Hammer fails to score the game will be awarded to the opposition.
Playoffs
Playoffs will be for 8 teams. The top 2 teams in each section (Win/Loss then DSC ranking) will qualify for the Playoffs.
The Top 8 teams who move on to the Playoffs will be combined together and ranked 1-8 first by Win/Loss record in the Round Robin and then overall DSC score. This ranking will decide pairings for the Quarter Finals with 1 playing 8, 2 playing 7, etc. The higher ranked team in each Playoff Game has choice of 1st/ 2nd practice or Stone colour.
Playoff games will have a 9 minute practice followed by 2 LSD stones. First clockwise then counterclockwise. Best combined DSC score has Hammer in the first end. DSC score does not carry over to the next game.
In the Playoffs Extra ends will be played until the game is decided.
A minimum of 6 Ends must be played. Each game will have 30 minutes Thinking Time on the clock. Each team will be allowed one Time Out even if they do not have a Coach. It will be 120 seconds (60 Travel Time and 60 Coach Interaction) and Coaches must remain on the rubber walkway. There will be no 4th end break.
The losing teams of the Quarter Finals will all be ranked as 5th place.
All Playoff games must be completed for WCT points to be earned and prize money to be awarded.
Note
The organizers reserve the right to make changes in the system of play if required and to make ruling decisions.
---
Prague Classic 2018 is part of World Curling Tour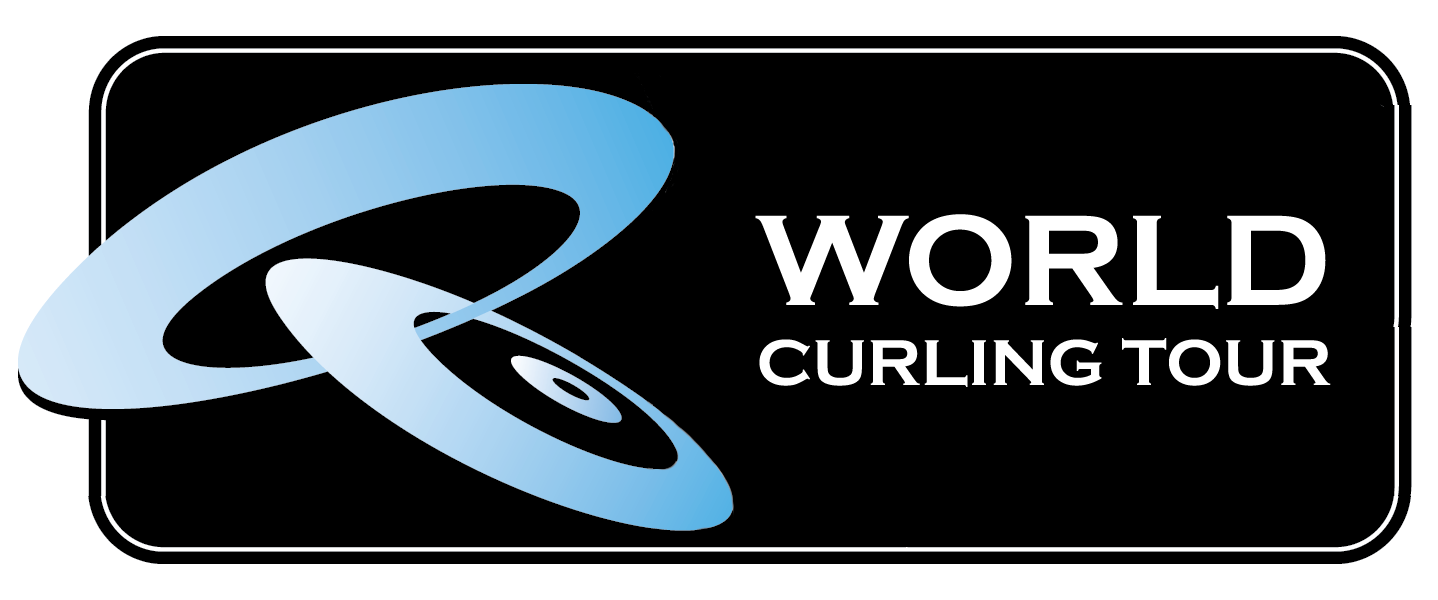 ---
Partners of Prague Classic 2018